SUKIRA (KTR) TRADUCTION - 16 juillet 2013
SUKIRA (KTR) TRANSCRIPT - 16th july 2013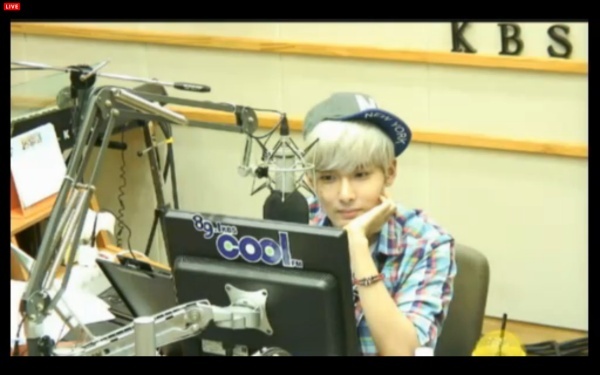 cr: @ryeonggu
- Ryeowook (en parlant de la lotion pour le corps qu'il a offert à YoungHee-ssi) : Cette marque (Victoria's Secret) est très connue pour ses sous-vêtements. Siwon-ssi a une petite-sœur. Il en a acheté tellement pour elle ! 
- Ryeowook : Je suis allé à Hawaï et j'ai troooop bronzé. Je suis très noir. Je joue un personnage blanc dans la comédie musicale. Je vais avoir des problèmes (rires). J'ai mis de la crème solaire mais... ça n'a pas vraiment fonctionné. Cela n'a pas aidé, le soleil était trop fort.
- Ryeowook : Cela fait 100 jours que j'ai commencé à animer Sukira tout seul. Les écrivains des scripts m'ont fait une blague tout à l'heure en me disant : "Tu l'as seulement fait pendant 100 jours ?". Je suis vraiment reconnaissant. Je pense être capable d'animer tout seul la radio grâce à beaucoup de gens. Je vais travailler plus dur pour faire encore mieux.
- Ryeowook : Aujourd'hui, j'ai appris que les bonnes choses arrivent toutes en même temps. Si vous attendez tous encore un peu, beaucoup de bonnes choses arriveront. Vous comprendrez plus tard ce que veulent dire ces mots.
CREDITS:
Script coréen par @jwon0508
Traduction anglaise par @NKSubs
Via sup3rjunior.com par uksujusid
Traduction française par Lynelf pour French ELF Line
Spoiler:
___
"I'm not sure you know that the reason why I love you is you. Being you. Just you. That's why I love you."
cr: kkoming